Here is a position that was featured as a problem in issue 3640 of the internet daily chess newspaper Chess Today: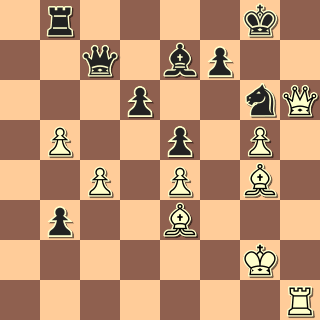 Xiangzhi - Karpov
Trophee CCAS GpA Cap d'Agde
White to move
This is another example of why I will always love chess. Seeing a position like this and even more importantly solving it is just a beautiful as any piece of art in a gallery.
Chess Today is a newspaper that was founded by GM Alex Baburin in Ireland. You can find it
here
. With at least 1 annotated game and a problem to solve every issue, I highly recommend subscribing.